The Health Benefits of Air Pollution Control in India, By Prof. Maureen L. Cropper, Wednesday, 28 September 2022 3:00 pm
Persistence and Transformation in Economic Development, By Prof. Melissa Dell, Thursday, 10 June 2021, 6:30 pm IST.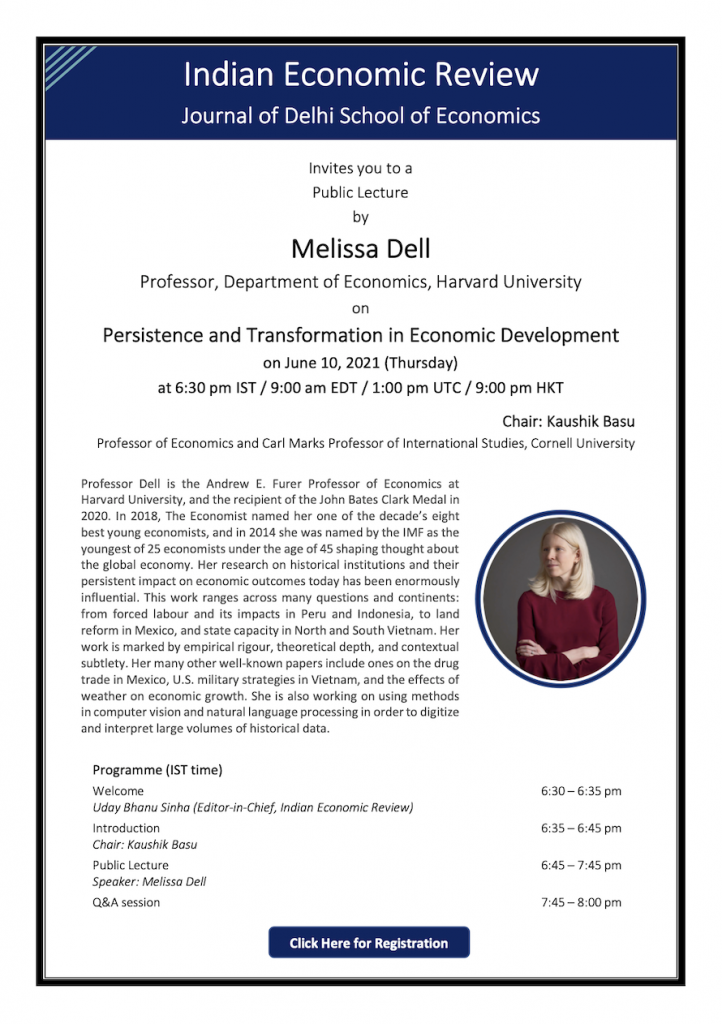 Improving Monetary transmission Through the Banking Channel-The Case for External Banchmarks in Bank Loan, By Prof. Viral Acharya, Monday, 14th January, 2019, 3 p.m.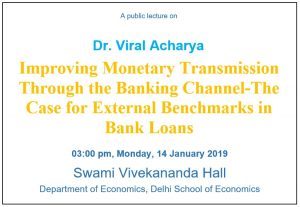 Can Economic Multilateralism Survive?, By Prof. Jean Pisani-Ferry, Monday, 07th January, 2019, 3 p.m.
Challenges before the Agriculture Sector and the Way Out, By Prof. Ramesh Chand, Monday, 26th March,2018, 3 p.m.
Economic Survey 2018 and Beyond: An Interactive Session, By Arvind Subramanian, Thursday, 22nd March, 2018, 3 p.m.
The Broken Ladder- The Paradox and the Potential of India's One Billion, By Prof. Anirudh Krishna, Thursday, 20th July,2016, 3 p.m.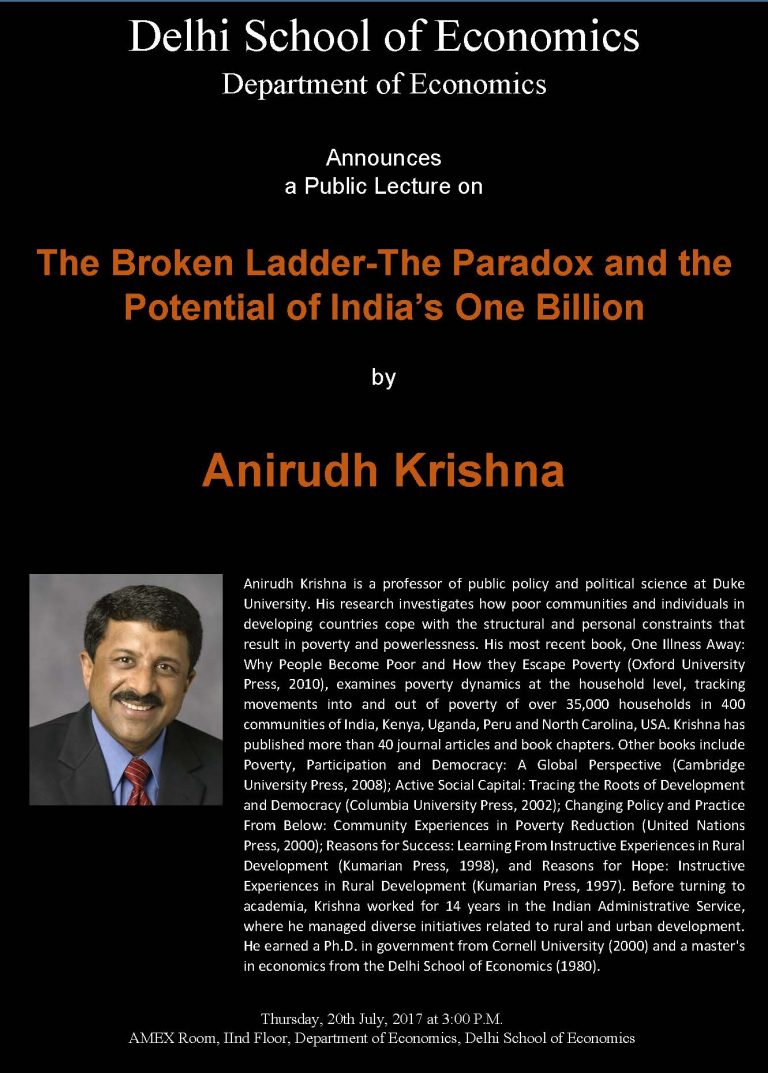 Biofortification, By Prof. Howarth Bouis, Thursday, 10th November,2016, 3 p.m.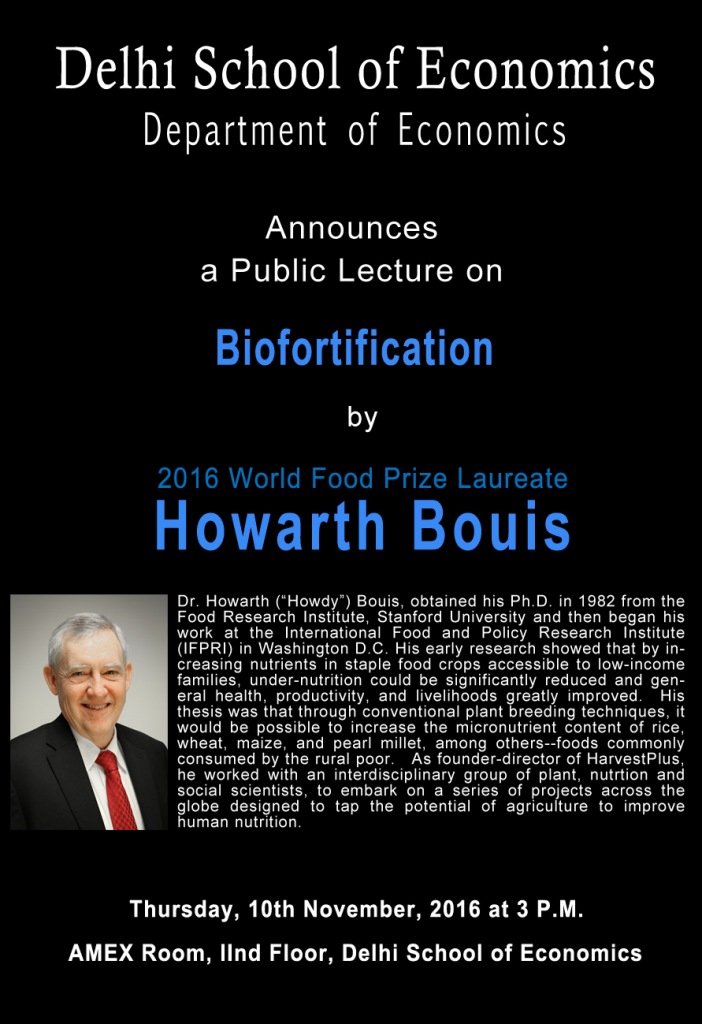 The Gujarat Model Revisited, By Prof. Chreisstophe Jeffrelot, Thursday, 13th August,2015, 3 p.m.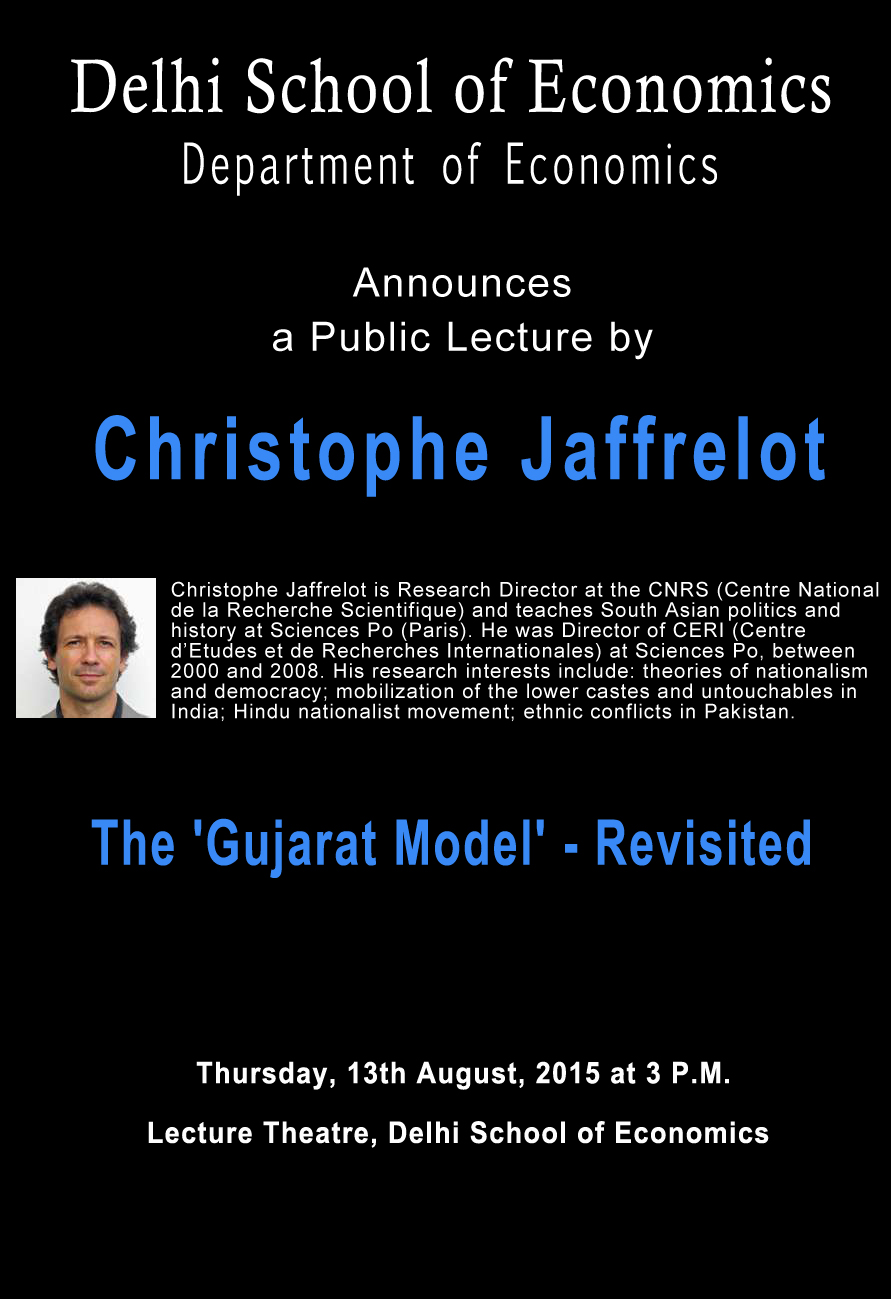 The Climate Bonus: Designing Climate Policy as if the Present Generation Matters, By Prof. James K. Boyce, Monday, 27th April,2015, 3 p.m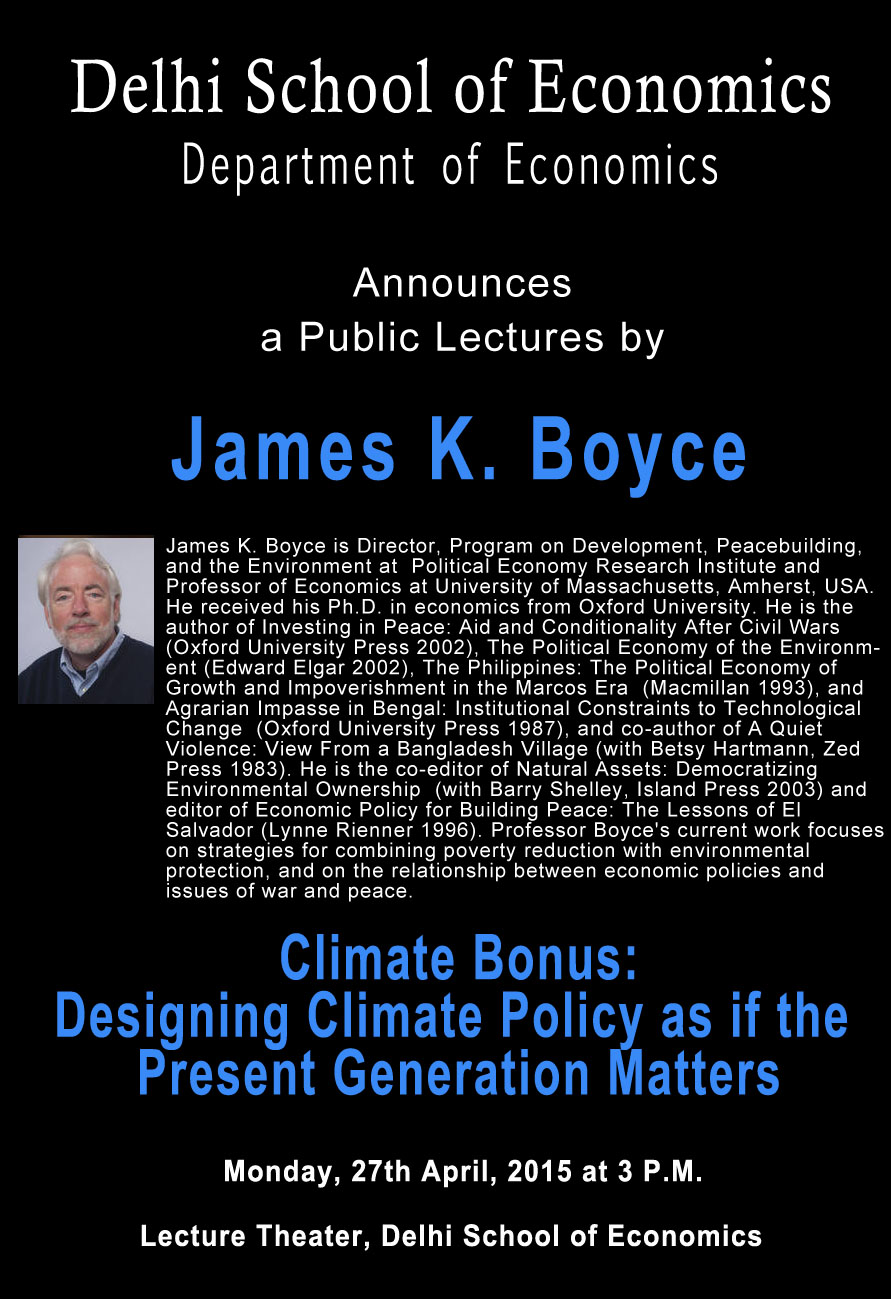 The Globalisation Of Inequality, By Prof. Francois Bourguignon, Thursday, 23th April,2015, 3 p.m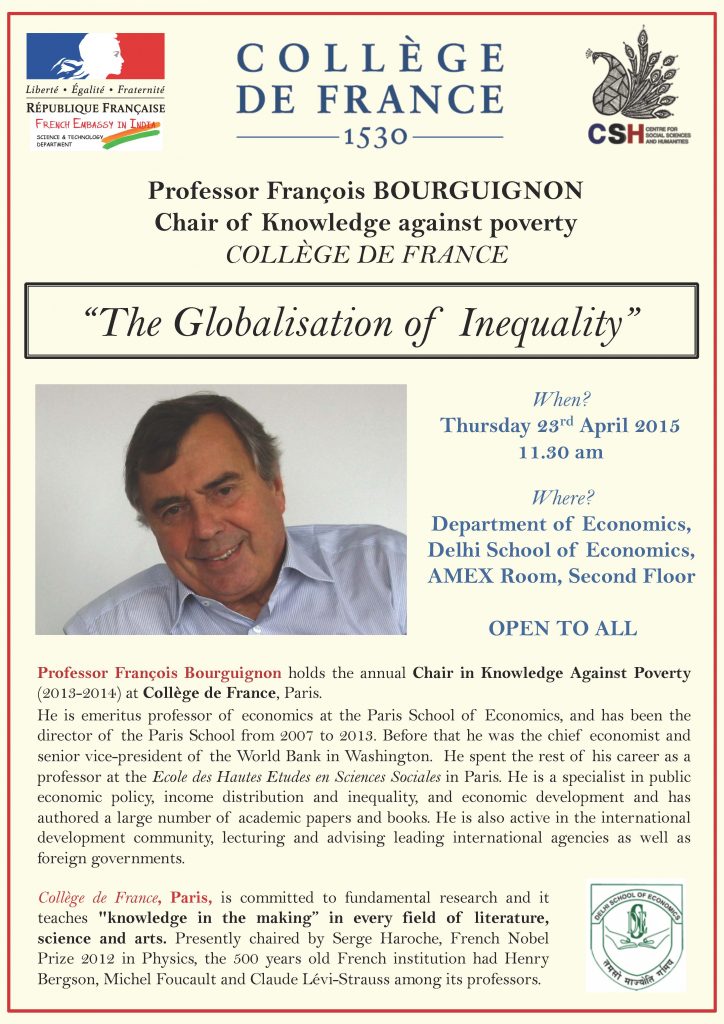 The Economic Survey, 2014-15, By Prof. Arvind Subramanian, Tuesday, 3th March,2015, 3 p.m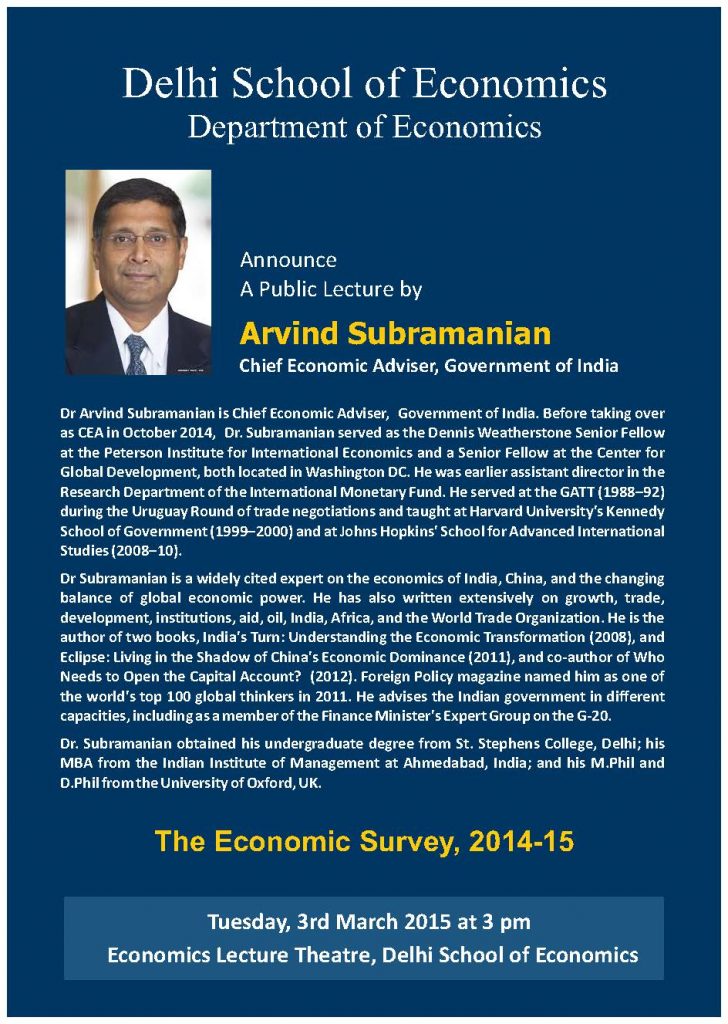 New Issues at the Interface of Competition (Antitrust) Policy and Intellectual Property: The Internet, Patents, and On-line Sales, By Prof. D. Daniel Sokol, Tuesday, 2nd March,2015, 3 p.m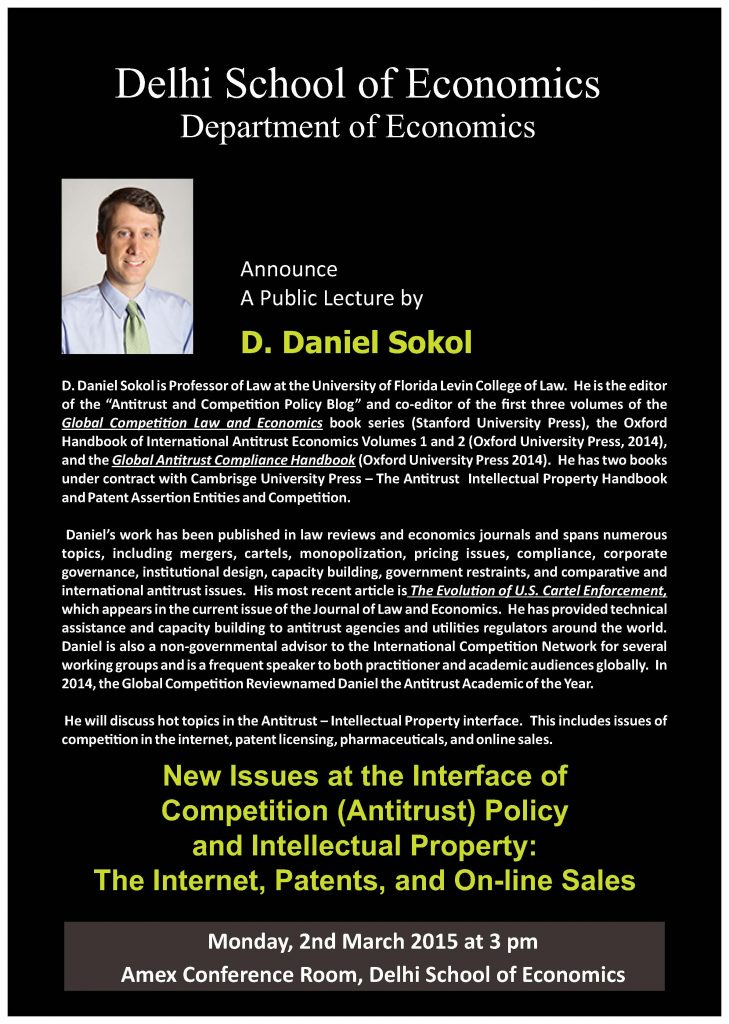 Well – Being and Wealth, By Prof. Partha Dasgupta, Thursday, 11th December, 2014, 10:30 a.m
Credit Access and the Poor, By Prof. Abhijit Banerjee, Thursday, 20th November, 2014, 10:30 a.m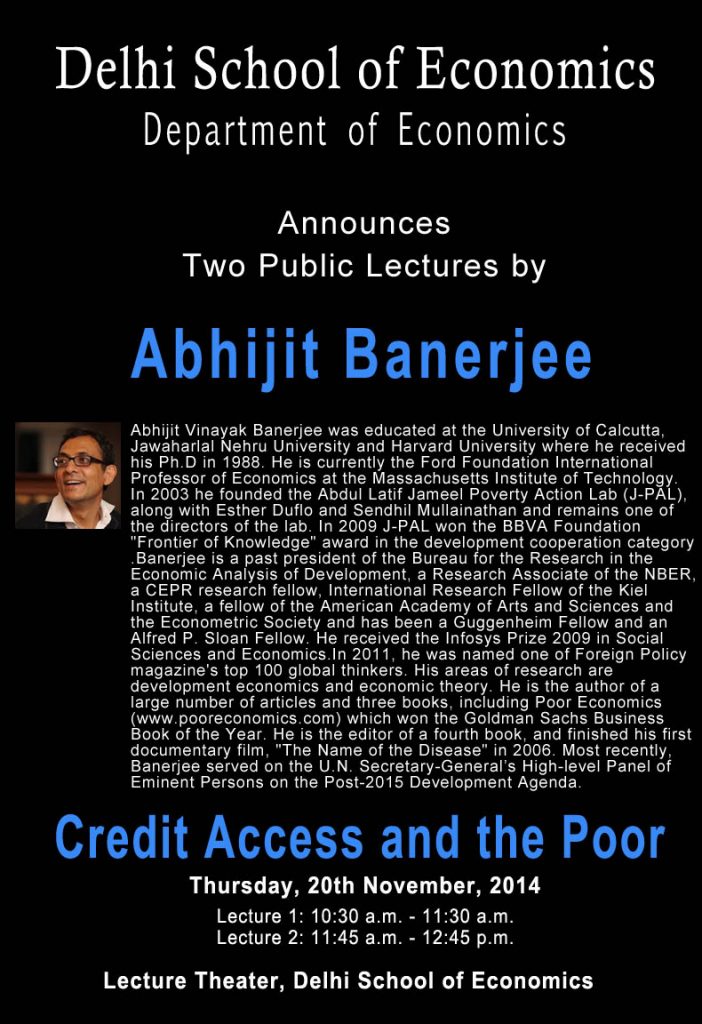 Predicting the Present, By Prof. Hall Varian, Thursday, 12th December, 2013, 04:00 p.m